Meet the Veterinarians
---
Dr. Matt Radde grew up with a rural background in Nebraska. Before college he joined the Army as a tanker. He attended University of Nebraska and then transferred to Mississippi State University and graduated with a Bachelor of Science (Animal Science) degree. After graduating from Mississippi State University College of Veterinary Medicine in 2002, he worked for several equine veterinary practices in Texas, Iowa and Oklahoma. Dr. Radde and his wife, Desi, opened the doors to Blue River Veterinary Services in October 2010. He enjoys the variety of cases that comes through the veterinary clinic and working with the people in rural Oklahoma.
Dr. Radde is also a Lieutenant Colonel in the United States Army Reserve. The Army has sent him on numerous adventures such as a deployment to the Middle East (OEF), Central America, Germany, and above Alaska's Arctic Circle.
Dr. Radde and Desi have two children, Blake and Kailey, and love spending time with them and their numerous activities. Blake is a freshman at Oklahoma State University studying Aerospace Engineering and loves everything space related. Kailey attends Tishomingo High School and stays involved in band, rides horses and competes in breakaway roping. In his spare time, some of Dr. Radde's hobbies are shooting guns, hunting, fishing, and riding horses.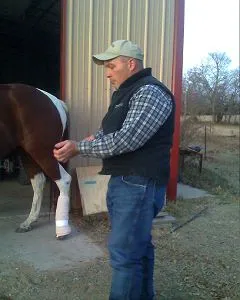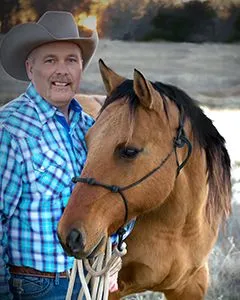 Capt. Matt Radde DVM / US Army veterinarians aid El Salvador
Our Staff
---
RVT

Head Veterinary Technician

Sarah grew up in Milburn, Oklahoma on a small family farm and was raised to love animals. She was inspired to attend the Murray State Veterinary Technician Program and has been a Registered Veterinary Technician since 2003. She enjoys spending time with her husband and three beautiful children, hunting, fishing, and riding horses. She likes the diversity and challenge of working in a mixed animal practice, but enjoys working with large animals.

Office Manager

Desi is the office manager at the Blue River Veterinary Services. She has worked along side Dr. Radde since 2008. She takes pride in her work and makes sure that all of the furry patients are well cared for while spending any time in the clinic. She truly enjoys working closely with the clinic animals as well as their owners. Desi will make sure your visit to our clinic is as comfortable as possible. She was born and raised in central Oklahoma where she began working with large animals in FFA while in high school.

Along with enjoying watching their children grow up, Dr. Radde and Desi also have a wide range of pets at home that are a big part of their family. In her spare time she loves to read a good book, painting and riding her horses for fun or trail riding with friends.

RVT

Veterinary Technican

Priscilla has been working for us since 2016.  She graduated from Murray State College Veterinary Technology program in 2012.  

Priscilla knew at a young age that she wanted to work with animals and never considered another career path.  She enjoys caring for small and large animals.

In her spare time, Priscilla enjoys spending time on her farm managing her small cow herd, horses, cats and dogs.  Some of her favorite activities are riding horses, fishing, hunting, kayaking and cooking.  

Veterinary Technician

Sydnee grew up in southern Oklahoma with a love for all animals.  She graduated from Murray State College Veterinary Technology program in 2019 and has worked for us since.

Sydnee has three dogs, (Tito, Taco, Delta) a bearded dragon, and a menagerie of chickens.  She enjoys wine tasting, hanging out with friends and family, and going to the lake.

Receptionist

Pepper grew up in a mixed animal veterinary practice environment in Gilroy, California where her momma worked for 30+ years at Gilroy Veterinary Hospital. She worked for Tri County Vet large animal practice in Gilroy, CA for 16 years and just recently moved to Oklahoma and started working for us in August 2021.

Pepper raised four great kids and have two amazing grandbabies. She loves fishing, hunting, kayaking and riding horses. Pepper and her boyfriend Eddy fell in love with Oklahoma so they decided to stay and bought a home in Milburn, OK.




Kennel Tech

Natalie grew up on a small farm in Southern Oklahoma. She graduated high school in 2019 from Milburn high school. She attended College at Murray State college in 2019. In her free time she loves playing guitar, fishing, playing with her dogs, camping, and spending time with family. She started working for us in 2021