Welcome to Blue River Veterinary Services
Serving Southern Oklahoma Counties

Johnston, Marshall, Pontotoc, Murray, Carter, Love, Bryan, Atoka, & Coal
Call us at (580) 371-9524
Click here to view our online pharmacy!
Pet Emergency? Read no further and call us right away!
For Emergencies please call: (580) 920-5045
---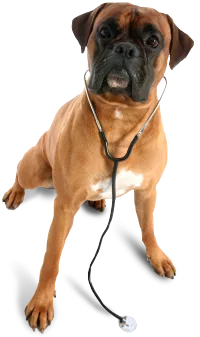 Our clients are the heart, and our patients are the soul of our practice. They are the reason we chose this profession. Our entire health care team is committed to providing personal attention to the unique concerns of each individual pet owner. At Blue River Veterinary Services, we strive to offer not only optimal veterinary care, but also a health care plan that is specifically designed to meet your personal animal care needs.
Blue River Veterinary Services is a veterinary hospital providing comprehensive veterinary care for large and small animals. We provide a broad spectrum of diagnostic procedures through in-house testing and the use of external laboratories. Our facility includes a well-stocked pharmacy, state of the art ultrasound equipment, x-ray capabilities, and a closely supervised hospitalization area.
We have a number of resources for you to learn about how to take better care of your pets. Browse around and look at our articles and pet videos. The best veterinary care for animals is ongoing nutrition and problem prevention. If you want to ask a question call (580) 371-9524 or email us and we'll promptly get back to you. Our Tishomingo veterinarian office is very easy to get to, and you can find directions on our Contact Us page. You can also subscribe to our newsletter which is created especially for Tishomingo pet owners. In between your veterinary visits, your pet will benefit from you reading these free informative articles.
FEBRUARY IS NATIONAL PET DENTAL MONTH!

Receive an extra 20% off of your pets dental. Call for an appointment!
We strive to provide quality Veterinary medicine at our clinic as well as in the field.
Dr. Matt Radde
Tishomingo Veterinarian | Blue River Veterinary Services | 580-371-9524
7601 U.S. 377 South
Tishomingo, OK 73460